Serving the North Fork Community
Fire Station 11
Dear Mountain Neighbors,
Your Auxiliary has worked over the past year to assist our volunteer firefighters, provide needed training and equipment, and to help them in their mission to keep us and our community safe. During the year, our firefighters responded to many incidents including fire and rescue, traffic accidents, wildland fires including the devastating Creek fire, medical emergencies, and public assistance. We are lucky to have such dedicated folks on our emergency response team.
You, through the Auxiliary, have made major contributions over the years to the fire station and to the equipment needs of our firefighters that Madera County does not provide. We partnered with Madera County to purchase a new smaller fire engine for Station 11. This unit is now fully operational and housed at Station 11.
We are also excited to announce that our new Station 11 captain is Gus Lavell. Gus is a seasoned firefighter/EMT as well as a former fire captain at Station 10 (Yosemite Lakes Park). Gus grew up in North Fork so he brings an enthusiasm for service to our community and a real interest in recruiting more firefighters/EMTs for our area.
As an auxiliary, we welcome new members. Meetings are held on the first Monday of the month, October through May, at 5:30 pm. Meetings are currently held on Zoom due to COVID restrictions. We'd love to visit with you at a meeting or at our annual BBQ when COVID restrictions are lifted. For regular articles about the activities and contributions that our firefighters and first responders make to our community, be sure to visit the North Fork Volunteer Fire Department Auxiliary Facebook page.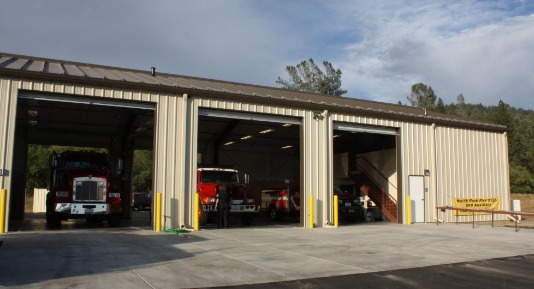 Brief History
The NFVFD Auxiliary was formed in 2003 when it became apparent that a new fire station was needed. The founding members met for many years at the library above the old fire station. A capital campaign was started as well as fund raisers to purchase equipment for the station that the county did not provide. Through the joint efforts of the North Fork Rancheria of Mono Indians, the North Fork Community Development Council, the County of Madera, and the Auxiliary, the new Station 11 was dedicated in 2013.
The Auxiliary continues to provide equipment for the firefighters such as a lightweight jaws of life, a thermal imaging camera, AEDs for each engine, and, in 2018, partnered with the County to purchase a new smaller fire engine for Station 11. This engine allows our firefighters to access our small dirt roads with both water to fight fires and emergency medical equipment and supplies more efficiently than with the large engine.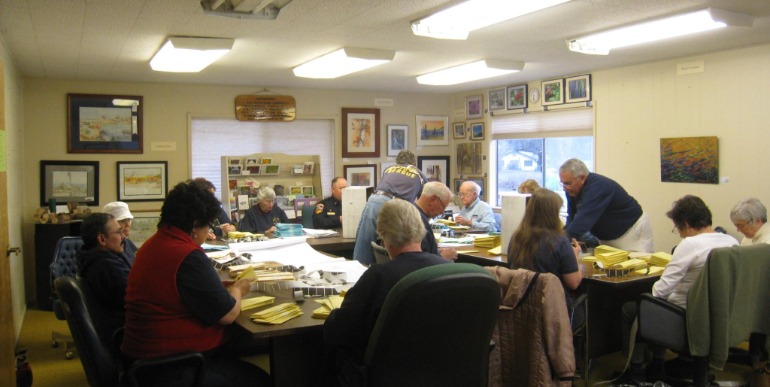 Our Mission
The purpose of the North Fork Volunteer Fire Department Auxiliary is to support and promote the best interests of North Fork Station 11 and to provide a link between the community and the Department.
Auxiliary Leadership, 2022
President: Laura Bouche
Vice President: Kit Teater
Treasurer: Rick Hamilton
Secretary: Kathleen Elliott